Download this batch print EAN-14 barcode template:
http://www.uccsoft.com/download/Question/EAN-14-Barcode-Create-Print.zip
Key Words: How to Batch Print or Create EAN-14 Barcode
Question:
How to Batch Print or Create EAN-14 Barcode? Some EAN 14 Barcode Data like this:
XS: 1 3389360000918 7
S: 1 3389360000919 4
M: 1 3389360000920 0
L: 1 3389360000921 7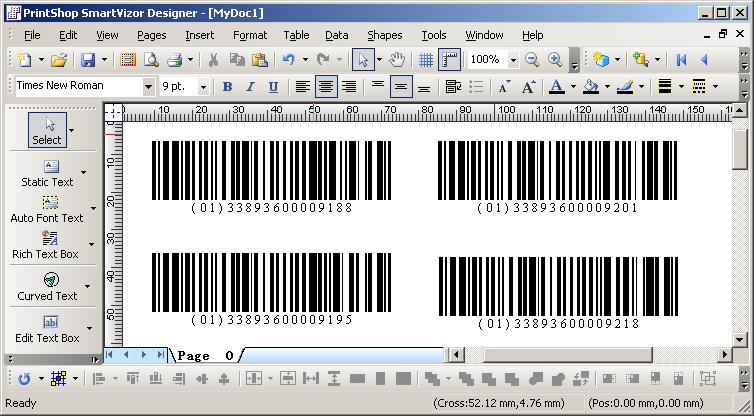 About EAN-14 Barcode:
The EAN 14 code is used for traded goods. The code is always 14 numeric digits long:
The first two numbers are the Application Identifier of the EAN-128: (01). You cannot change them. They are part of the code. You must not enter them. SmartVizor will add them automatically.
The first digit is the "Logistic Variant", also named as "Packaging indicator".
The next 12 digits are representing the product number. General this the EAN-13 number without the check digit. The last digit is the check digit. SmartVizor calculates this digit automatically.
Today the EAN-14 mostly is created using the EAN-128 symbol set.